Are you interested in having a functional health assessment? Then please book a FREE 15 minute "DISCOVERY SESSION" to get started. Please click below:
Functional Health Discovery Session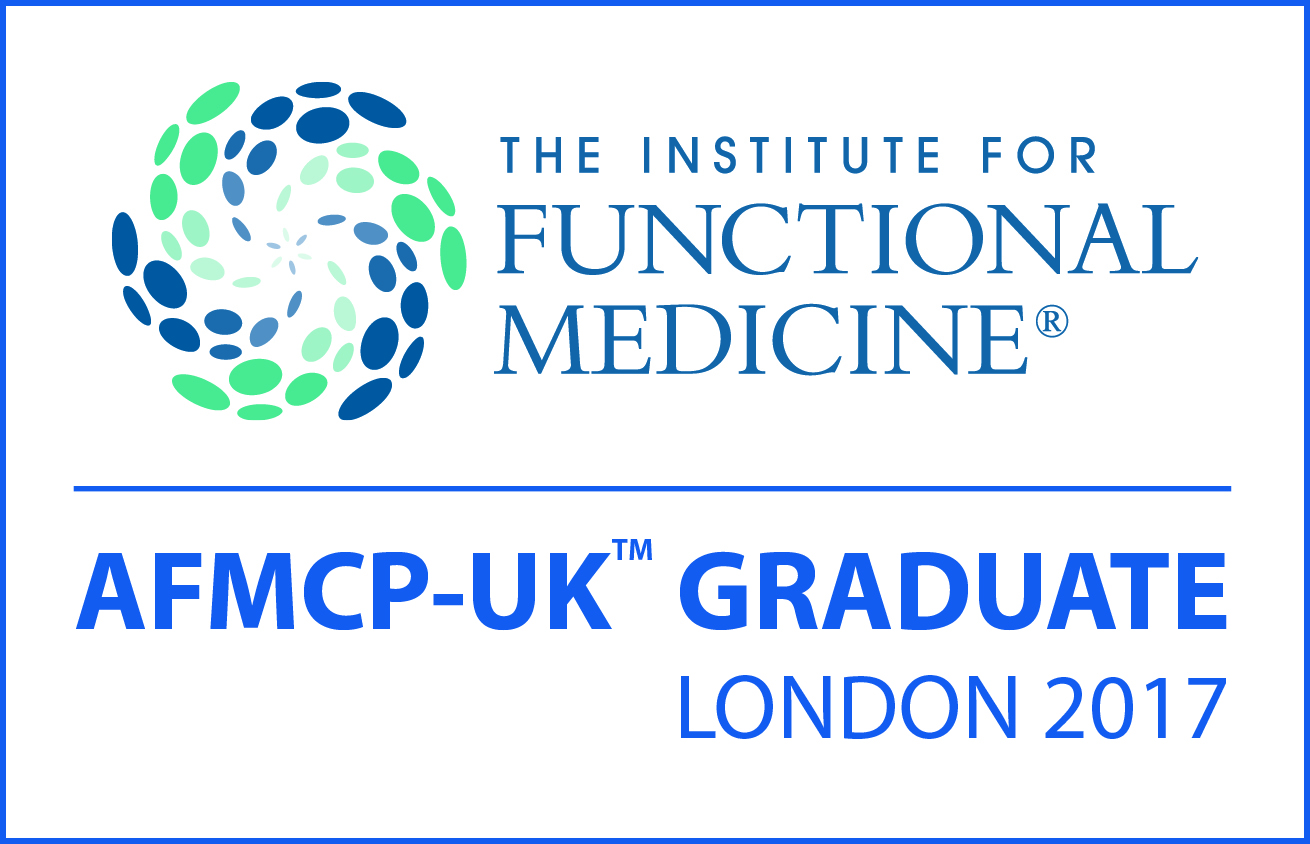 Lara has a special interest in nutrition and functional medicine and can help coach clients with health and lifestyle challenges. She is proudly a graduate of Applying Functional Medicine in Clinical Practice through the Institute for Functional Medicine ( https://www.ifm.org).
Functional medicine strives to reveal the root causes of a specific health challenge. It is a science-based health care approach and examines how the different types of stress, diet, exercise, and environment factors affect hormonal and neurological function. Because many physiological imbalances originate in nutritional deficiencies, functional medicine emphasizes optimizing gut function. Many issues respond well to this approach with minimal or no need for medication.
According to the Institute of Functional Medicine "Functional medicine emphasises a definable and teachable process of integrating multiple knowledge bases within a pragmatic intellectual matrix that focuses on functionality at many levels, rather than a single treatment for a single diagnosis. Functional medicine uses the patient's story as a key tool for integrating diagnosis, signs and symptoms, and evidence of clinical imbalances into a comprehensive approach to improve both the patient's environmental inputs and his or her physiological function. The Institute for Functional Medicine teaches health care professionals how to apply these principles in practice through an intensive 5 day training course called Applying Functional Medicine in Clinical Practice™". Lara attended and completed the AFMCP™-UK training in London in 2017.
To identify and address dysfunction, Lara will do a health and lifestyle assessment which examines a patient's diet, exercise, medical and psychological history. Achieving optimal health involves exercise and nutritional programs that may include nutraceutical and or herbal supplementation and stress-reduction, which she then coaches a person through.
We hope this answers your questions.
Lara, we should stress is NOT a medical doctor and makes no claims as such. She is a holistic practitioner, who enjoys coaching clients in natural health and lifestyle interventions to live more fulfilled and healthy lives. When the need arises she will refer people on to their own GP, local private medical doctors, or if she feels your health challenge is outside her scope of practice, to other specialists.
Her primary profession is as a Chiropractor although her Chiropractic degree course had nutritional components running throughout the 5 years. She has also completed numerous courses, seminars and CPD events over the years regarding different facets of nutrition and functional medicine as this is her passion. At present she is completing her certification with the Functional Medicine University (http://www.functionalmedicineuniversity.com) and considering a nutritional therapy diploma with Institute for Optimum Nutrition ( http://www.ion.ac.uk) as her next step after this.
Are you interested in having a functional health assessment? Then please book a FREE 15 minute "DISCOVERY SESSION" to get started. Please click below:
Functional Health Discovery Session
---
Pricing Information for Functional Health Assessments:
***25% discount on below prices for currently active clients of Align Chiropractic Norfolk ( to clarify, you need to be an active client with an appointment in the diary at present.)***
Initial Consultation: £130
Analysis of your past and current health, lifestyle, wellbeing, habits, medication and supplements
this includes analysis of your intake form,
preparatory work on your case,
the 1st appointment
Personalised plan/programme based on your health goals
Dietary recommendations and nutritional hand-outs as required
Follow up consultations: £80.00
This includes preparatory work on your case,
The appointment
Reviewing and further guidance regarding your personalised plan
Recommendations on Functional lab testing* if needed
Further diet and lifestyle recommendations as appropriate
Support, advice and gentle coaching on personalised goals
Recommendations on a *supplement plan
Package: £260
3 appointments, which includes
1 Initial Consultation
2 follow up appointments and **weekly phone support for duration of package.
*Functional lab testing and nutritional supplements are both additional to the consultation charges.
**Between appointments, I am available to support you by phone or email included in the above package quoted. However, if you require additional support, please book an interim consultation (my fee for 15 minutes is £25).